BGSU To Participate In MAC Diversity And Inclusion Week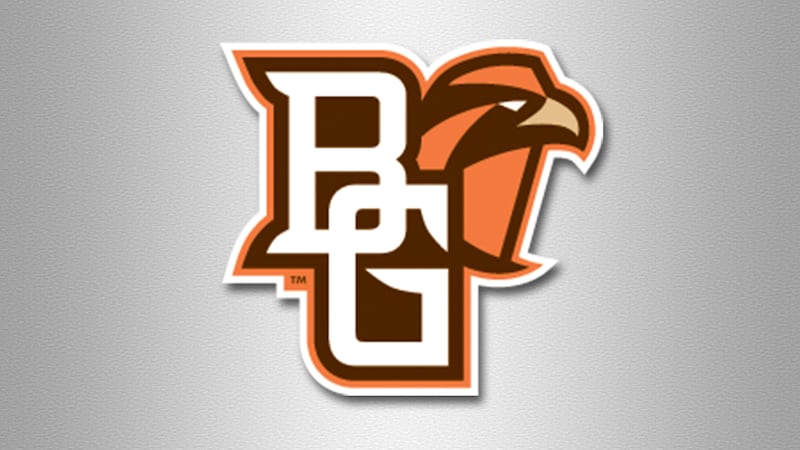 Published: Sep. 18, 2017 at 7:13 PM EDT
BGSU Athletics and We Are One Team (WA1T), an initiative to promote social justice through sport at Bowling Green State University (BGSU), is pleased to participate in the Mid-American Conference (MAC) Diversity and Inclusion Week to be held Sept. 18-22. This week is aimed at helping to spread diversity and inclusion messages across campus with the help of the MAC student-athletes. All MAC schools will participate in diversity and inclusion promotions, programming, and activities throughout the week.
There will be different themes for each day of the week, including the following:
• Monday: Disability Awareness
• Tuesday: Religious Inclusion
• Wednesday: Race and Ethnicity
• Thursday: Gender & Sexuality
• Friday: Unity in Diversity
The idea for the week started this summer at a meeting that brought together student-athlete reps from every MAC school who meet on an advisory committee and develop initiatives to address issues that affect the student-athlete experience – including diversity and inclusion.
"The Mid-American Conference and Bowling Green State University specifically want to empower all students to be proud of who they are and create a more inclusive environment that encourages teamwork, understanding, and the power of diversity," said Ethan Good, a member of the BGSU SAAC commissioner's committee and member of the men's basketball team. "By the end of the week we hope that the entirety of every campus in the MAC will feel closer, stronger, and supported. I hope that this unification can be achieved through respectful discourse, educated speakers and organizations, and opportunities to come together at campus events. The goal of this week is to remind students that we are all on the same team and can overcome anything together."
In order to help promote the event, the MAC created a diversity and inclusion video with student-athletes from various MAC schools, which will be featured through the week on social media platforms. During the week, hashtags, such as MoreThanASport and IAm, will also be used to promote diversity and inclusion.
At BGSU, there will be various events and activities aimed at connecting student-athletes with resources related to diversity and inclusion. We Are One Team (WA1T) and the athletic department have partnered to release photos with student-athletes and statements that say, "I am…," to showcase the various identities student-athletes on campus hold.
There will also be the annual Multicultural Celebration on Thursday, Sept. 21, with Nelson Mandela Fellow Jay Mulucha as the keynote speaker, a LGBTQ and human rights activist who is also a professional basketball player from Uganda. The event will be held from 6-8 p.m. in Olscamp Hall Room 208 and is open to all student-athletes.
Chet Hesson, Assistant AD for Academics and Student Services at BGSU, said one of the goals for the Multicultural Celebration are for student-athletes to reflect on various aspects of their identities, and then enhance participants' skills in talking about identity with others. Another goal is to help student-athletes recognize various cultural differences and how these differences can impact one's experiences and opportunities. The final goal of the program is to provide student-athletes with diversity and inclusion resources on campus and within the community.
At the culmination of the week, the We Are One Team (WA1T) Team Player Program, an innovative certificate program designed specifically for student-athletes to gain inclusive leadership skills, will hold its first session. The year-long program, developed by We Are One Team (WA1T) in collaboration with BGSU's Center for Leadership and Office of Multicultural Affairs, will consist of nine sessions that provide student-athletes with an opportunity to learn what it means to be an inclusive leader on their teams and in the community.
About We Are One Team (WA1T)
We Are One Team (WA1T) is an initiative to promote diversity, inclusion, and social justice at BGSU and in the surrounding community. The group is guided by four core goals centered around using sport as an avenue for social change. The first goal is to use sport to create a dialogue about social justice issues. The second goal is to use sport to promote friendship between stereotyped groups on campus. We Are One Team (WA1T)'s third goal is to use sport to facilitate an environment that values inclusion, diversity, and acceptance. Finally, the initiative aims to use sport to create a strong network of partners, collaborators, and supporters who work together to create positive social change at BGSU and beyond. In 2017, We Are One Team (WA1T) was honored with the prestigious NCAA Award for Diversity and Inclusion.
For more information on We Are One Team (WA1T) visit: https://www.bgsu.edu/WeAreOneTeam-BG.html