Digital Degrees: Tiffin University expands offerings in gaming, web
The college is rolling out new classes and infrastructure centered around the digital age.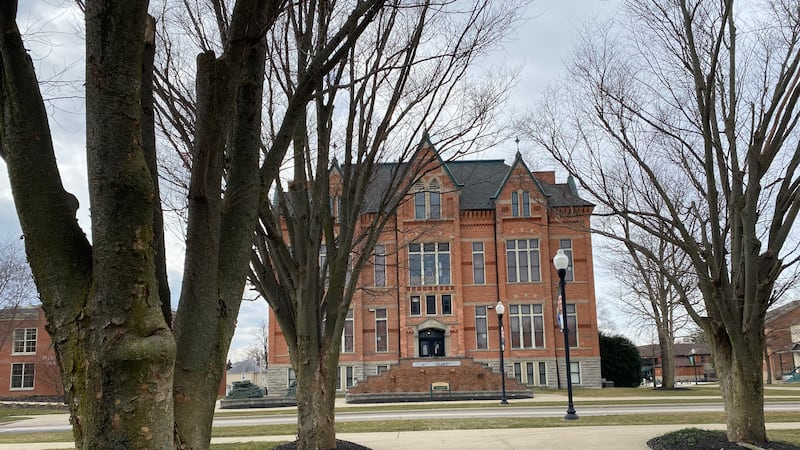 Published: Mar. 11, 2021 at 1:53 PM EST
TIFFIN, Ohio (WTVG) - Exactly one year ago today the effects of COVID-19 came to campus at Tiffin University. Now they're embracing the digital lifestyle with a series of classes aimed at growing online businesses.
"Interestingly enough today is the anniversary of March 11th," said Tiffin University President Lilian Schumacher. "It's the anniversary of us having to go from in-person classes to online within 24 hours."
Students were sent home and moved entirely online through August. TU President Schumacher says the transition to a digital education has taught both students and faculty a new way of life.
"We've learned so much through this pandemic," said Schumacher. "We've learned more about the challenges of moving quickly, we've learned about how we can use technology to really either substitute the learning experience or enhance it."
Tiffin University educators are embracing the digital days by welcoming new additions to their course catalog. TU staff are rolling out all-new classes this fall focused on video game design, web design, and e-sports management.
"At the end of the day whether we're talking about video game design, web design, or e-sports, they all have underlining principles of business that students can take and apply," said Dean of the School of Business Dr. Terry Sullivan. "They have to have an understanding of accounting, finance, and marketing as well as knowing how to manage individuals, and that's what we're really trying to do through the creation of these programs is incorporate the business skills that they are going to need with the technology skills they now need to be successful in their profession."
TU's video game design concentration will teach a combination of design and programming skills that will allow students to take a video game from an idea to a finished product. The college's web design course will teach students how to create websites using modern web development practices, while also presenting students with the ability to code sites as well. Tiffin University's esports management program focuses on providing students with a broad base of experience, real-world skills, and the knowledge to manage teams, tournaments, and gaming conventions.
"All three are high in demand programs," said VP of Enrollment Dr. Amy Wood. "There is a lot of future growth for these jobs, so when our students graduate there are going to be available jobs in these areas at a decent starting salary. What we're offering is just so cutting edge and that's what's really exciting to me. We're offering programs that are relatively new and it's really putting Tiffin University on the map."
Tiffin University leaders are working with RIZE, a higher education company, to bring the new courses onto campus. TU officials explain their partnership with RIZE gives their students access to hands-on experience, and the ability to learn from leading experts within the tech industry.
The new classes will be offered through TU's School of Business and will begin this Fall. Tiffin Dragon students we be able to obtain tech certifications through the run of the courses. The team at Tiffin-U believe by embracing the emergence of technology today they can prepare their students for tomorrow.
"Our world every single day is surrounded by technology and you either grasp it or you don't," said Dr. Amy Wood. "And I think organizations that don't grasp it probably won't be here in the long term. If you don't make those adjustments now I don't know if you can survive."
"I will tell you at Tiffin University we're not going back to normal or back to the way it was pre-COVID," said President Dr. Lillian Schumacher. "We will utilize the good parts of technology to enhance the learning experience for our students."
Copyright 2021 WTVG. All rights reserved.